Retaining Works – A dedicated team and over 20 years' experience!
As specialists in securing works, we construct anchored retaining walls with shotcrete, wooden soldier-pile walls and concrete-reinforced soldier-pile walls, insert micropiles and fit protective mesh on an everyday basis..
We assist in many areas. The multi-skilled nature of our staff enables us to sharing the recognized knowledge that we have built up over a period of over 20 years in the trade.
Anchored retaining walls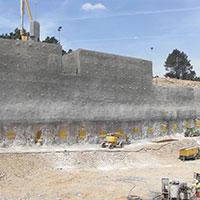 Cadarache (Bouches-du-Rhône - France)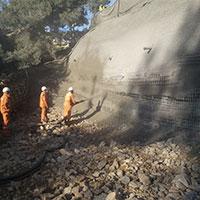 Marseille (Bouches-du-Rhône - France)
Soldier-pile walls (wooden or concrete-reinforced)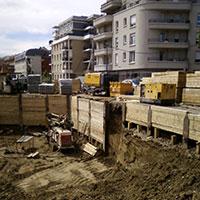 Annecy (Haute-Savoie - France)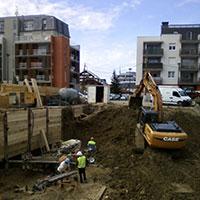 Micropieux et Reprise en sous-œuvre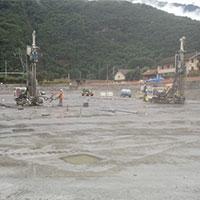 La Bathie (Savoie - France)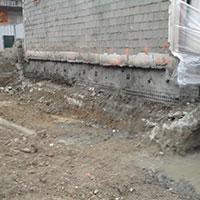 Chambéry (Savoie - France)
Installing mesh and netting (to protect against falling rocks)
Our commitments
A commitment to Quality that is recognized by our customers: The safety of our staff and third parties is the focus of all our efforts and is a common denominator for all of our teams. We complete the work to professional standards whilst complying with environmental requirements.
Our references
General Councils: Ain, Ardèche, Hautes-Alpes, Bouches-du-Rhône, Savoie, Haute-Savoie, Isère, Alpes-Maritimes, etc.
Municipalities and Borough Communities: Chamonix, Saint-Jean-de-Sixt, Magland, La Clusaz, Tignes, etc.
CNR, EDF, SNCF, Sytral, etc.
Semcoda, Haute-Savoie Habitat
A wide range of architects and developers